20 flood warnings (where flooding is expected) and 107 flood alerts (which means flooding is possible) have been issued for the UK. Wind speeds are expected to reach 80mph and as much as 60mm of rainfall.
6 minutes ago by Laura Tobin, ITV Daybreak presenter
15 minutes ago
Torrential rain batters areas of the North East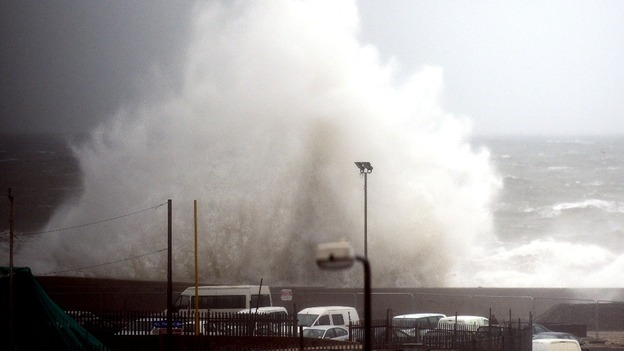 Giant waves hit Sunderland today. Credit: Owen Humphreys/PA Wire/Press Association Images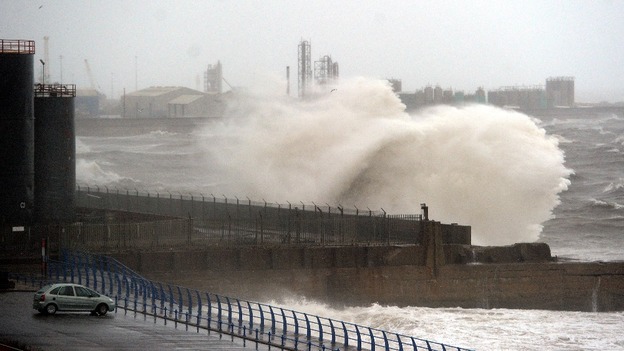 The North East of England, where there is one flood warning today, is engulfed in heavy rain. Credit: Owen Humphreys/PA Wire/Press Association Images
For more on this story visit ITV Tyne Tees.
Advertisement
about 1 hour ago
Further flooding continues in the Midlands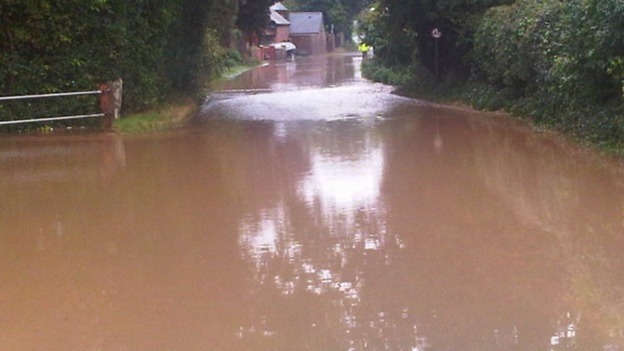 Flooding in Herefordshire causes disruption to travel. Credit: ITV Central News
Heavy rain has hit parts of the Midlands and the Environment Agency has issued 21 flood alerts and five flood warnings for the region.
For more on this story visit ITV Central.
about 1 hour ago
Kew Gardens closed after visitor's death
Kew Gardens has said it was closed to the public today "as a precaution" in light of the Met Office warning of severe weather for London, including winds of more than 50mph.
It comes after a 30-year-old visitor died after being hit by a fallen branch during yesterday's winds.
about 2 hours ago
North East battered by severe weather conditions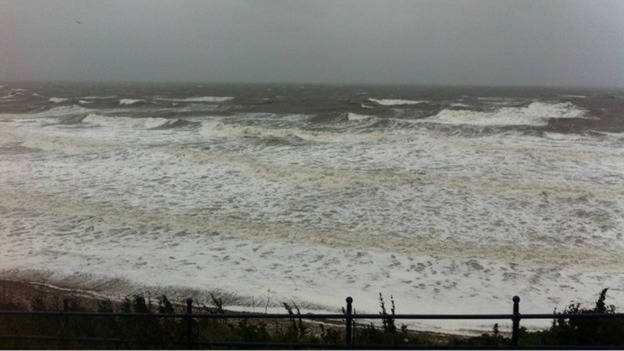 Strong winds and heavy rain hit coastal areas in Northumberland today. Credit: ITV Tyne Tees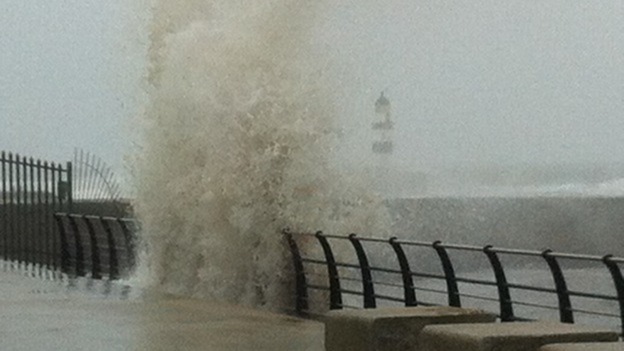 Severe gales and strong winds strike the Northumberland coastline. Credit: ITV Tyne Tees
For more on the weather which is affecting this region visit ITV Tyne Tees.
about 2 hours ago
Rain, rain, go away
by Lucy Verasamy: ITV Weather Presenter
It has been exceptionally wet across most of England and Wales in the last 24 hours.
To accompany the wet weather, the winds will also pick up today. Strong, damaging gusts are expected across the South and North East of England with gales for the coasts.
With fallen autumn leaves and excess water, there's expected to be blocked drains and guttering leading to a heightened risk of localised flooding.
The low pressure system bringing these typical autumnal conditions is made up of former tropical air. This (relatively) warm air can hold much more moisture/rain than usual.
It's been feeling far from tropical though - temperatures hovered at a miserable and cool 8c or 9c in the rain yesterday but with milder air seeping in, temperatures crept up to 15c or so overnight.
Get your full weather update after the lunchtime news at 1:30pm.
Advertisement
about 2 hours ago
20 flood warnings, 96 flood alerts across Britain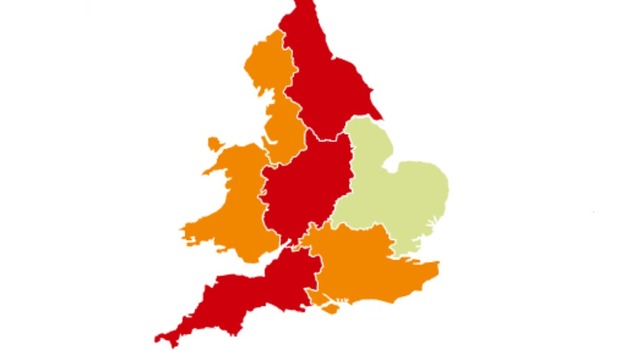 Heavy rain and flooding has engulfed large areas of the UK today. Credit: Environment Agency
Image key:
Flood warnings in red.
Flood alerts in orange.
Areas no longer affected in green.
about 2 hours ago
Environment Agency flood warnings explained
Flood alerts are issued when flooding is possible in any given region or area and people are asked to be prepared for potential bad weather.
Flood warnings are made when flooding is expected imminently and immediate action is required.
about 2 hours ago
Weather causes passenger delays in London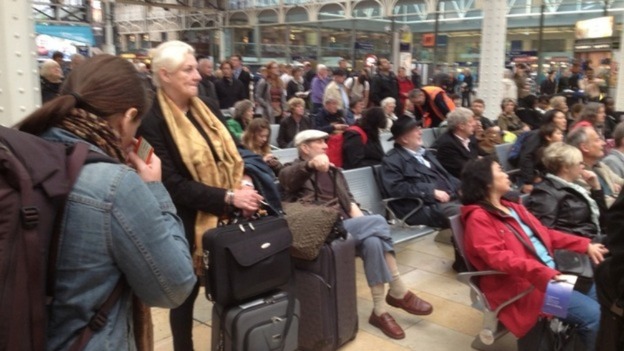 Passengers wait to board trains and head south from London Paddington. Credit: Mike Pearse/ITV Meridian
Heavy rain has caused some travel disruption to national rail services in and out of London today. Passengers travelling south have faced delays to journeys.
For more on this story visit ITV Meridian.
about 3 hours ago
Heavy rain and flooding causes travel disruption in Somerset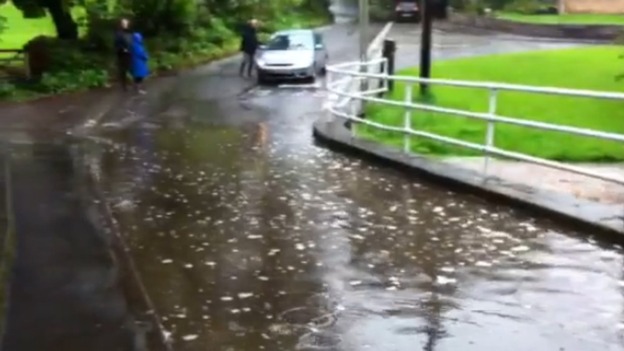 Heavy rain has caused flooding in the South West of England. Credit: ITV West
Flooding has hit Chew Magna, a small village in North East Somerset, causing disruption to travel and flooding a river bank.
For more on this story and to watch the video visit ITV West.
Load more updates